Last Updated July 26, 2022
|
|
The stats are in from May: prices have dipped slightly, but are up 41% from this time last year
Central Oregon Real Estate Market Update July 2022
This month we've prepared the Central Oregon market update for you with a combination of national stats, local Beacon Report and MLS data, plus insights from our team members. Hear the full update in this month's video report (below).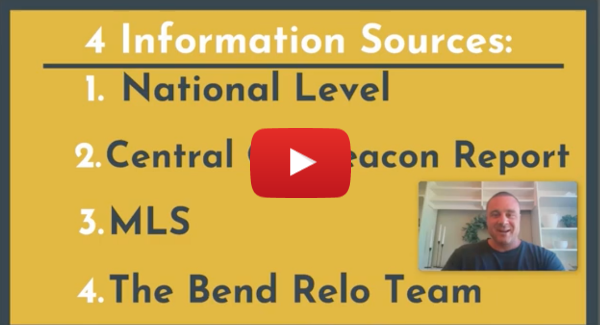 The Beacon Report is representing homes that CLOSED in June. As you'll hear in the update video, homes are staying on the market longer, creating higher levels of inventory. This is driving the confidence of buyers, but sellers are far from a disadvantage.
As you can see, the current MLS data is telling a different story than the Beacon Report. The MLS stats are up-to-date, while the Beacon Report is reflective of closed homes from June. For the big market picture and what this means, watch the market report update video.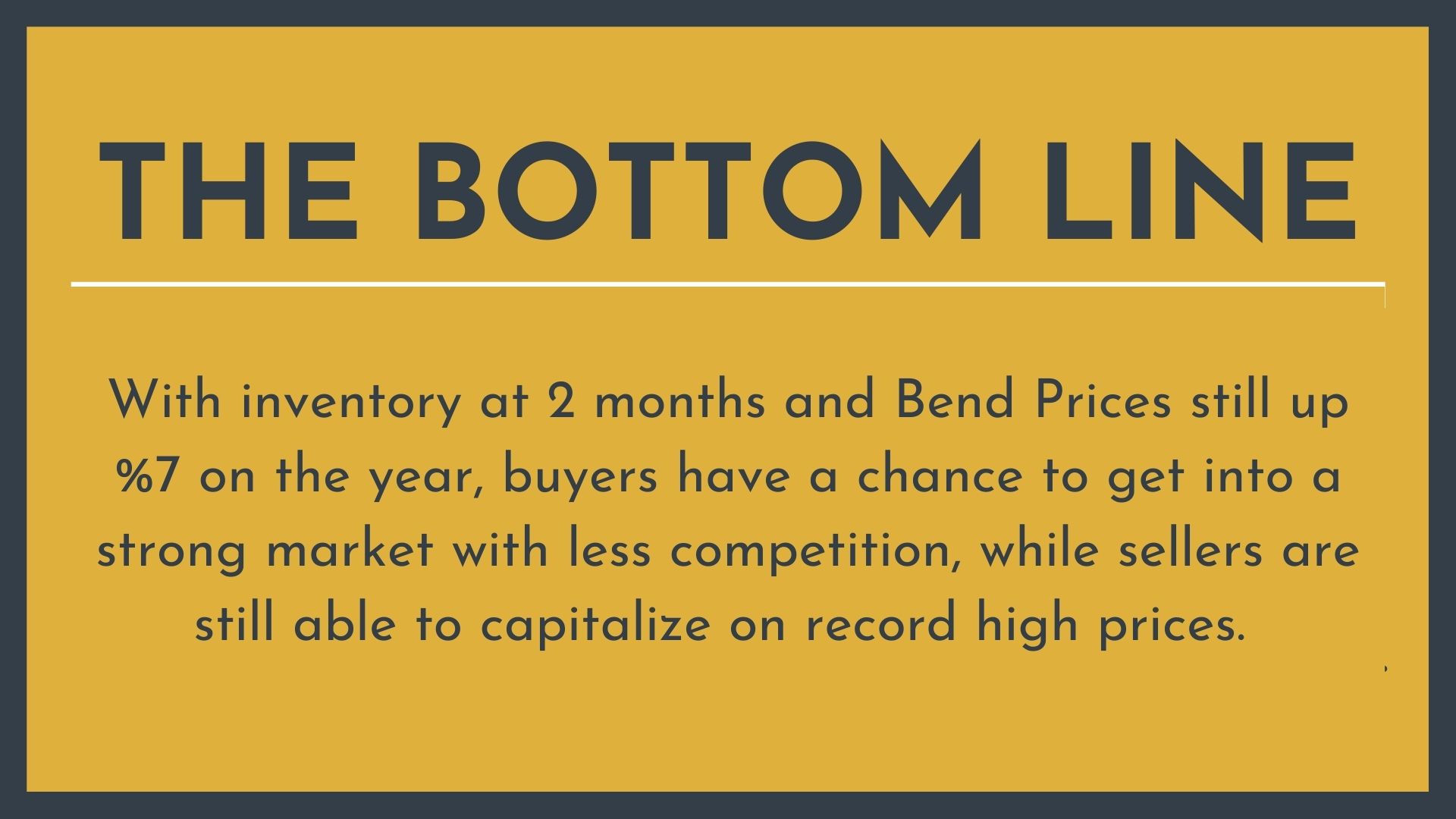 We are committed to ensuring that our clients are always in the know about market conditions. Our team recognizes that this market is constantly changing, and we put in the work to research all data sources prior to informing our clients. Interested in learning more about our selling and buying process?
Interested in moving cross-country?
Already live in the area and looking for a new place?
We've got you covered either way! Let's chat.