Last Updated July 26, 2022
|
|
The stats are in from May: prices have dipped slightly, but are up 41% from this time last year
Central Oregon Real Estate Market Update June 2022
In the Central Oregon Real Estate Market, the numbers are changing by the day. Central Oregon is seeing slowing trends, with lowering listing prices and higher median days on market. While this shift may seem discouraging, it is providing our buyers with more time and options, and our sellers are still seeing high home values compared to one year ago.
Bend Homes Listed on the MLS
The market in Bend is shifting, and the numbers are proof that homes are staying on the market longer, and are seeing price reductions. In Bend, there are now 355 live listings on the MLS, and 176 of those listings saw a price reduction. The average change in price is now at -6.56%.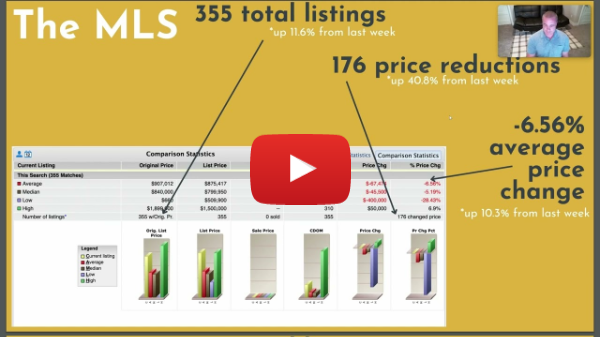 Bend Relo's team lead, David Keyte, states that "over the last two weeks our team wrote six offers with three accepted. All were under asking, the ones not accepted were lower than the sellers were willing to go."
What would a recession mean?
If you've been eyeing the news lately, you've most likely heard recession talk. And you may be wondering, what would happen to the housing market in a recession? Contrary to popular belief, a recession does not necessarily mean a housing crash. In the past six recessions, four resulted in home price appreciation.
We are always committed to keeping our clients in the know. Our team pulls data from multiple industry expert resources to get you the full story on what is happening in the market. If you have any questions about how these changes might affect your situation, please reach out to us! Contact us>
Interested in moving cross-country?
Already live in the area and looking for a new place?
We've got you covered either way! Let's chat.